About Mabie Brothers
Mabie Brothers began back in 1947. We are still located on the very same farm first settled by our ancestors back in 1819! As a Full Service Massey Ferguson dealership, we can both sell and service most Massey Ferguson tractors and other equipment. We are proud to provide a wide array of farm machinery and implements that can be used for your home or business. We also carry a large inventory of Perkins diesel engine parts!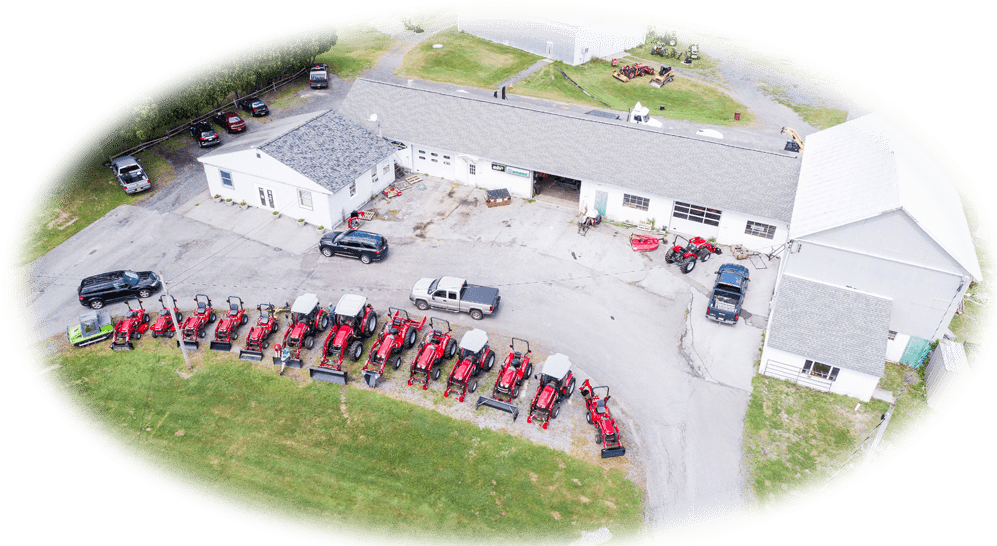 Our Tractors & Tractor Accessories
If you are looking for labor saving equipment to use all around your farm, we are the Central New York Massey Ferguson dealer to turn to. We not only sell new equipment, but we also sell the accessories that go along with those investments. We can help you find the perfect equipment to suit your needs including snow blowers for the front or rear of your tractor, tillers ,plows, discs, brush hogs, backhoes, spreaders, planters, hay machinery, balers, tedders, rotary hay rakes, mowers, chippers, landscape rakes, box blades and more! Everything you may need for your home, farm, or business, we can provide which is part of what makes us the best Central New York Massey Ferguson dealership around. We can help you maintain your property, fight fires, groom your trails for 4 wheelers or snowmobiles, or even set up a trail to go cross country skiing. We carry a wide variety of brands and service nearly all of them as well. Come in and see us, and see why we are the top Syracuse, New York area Massey Ferguson dealer!